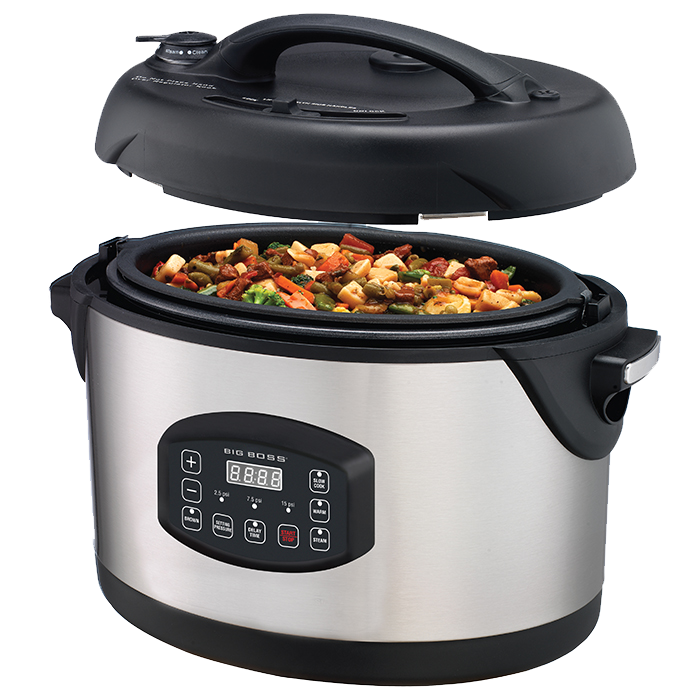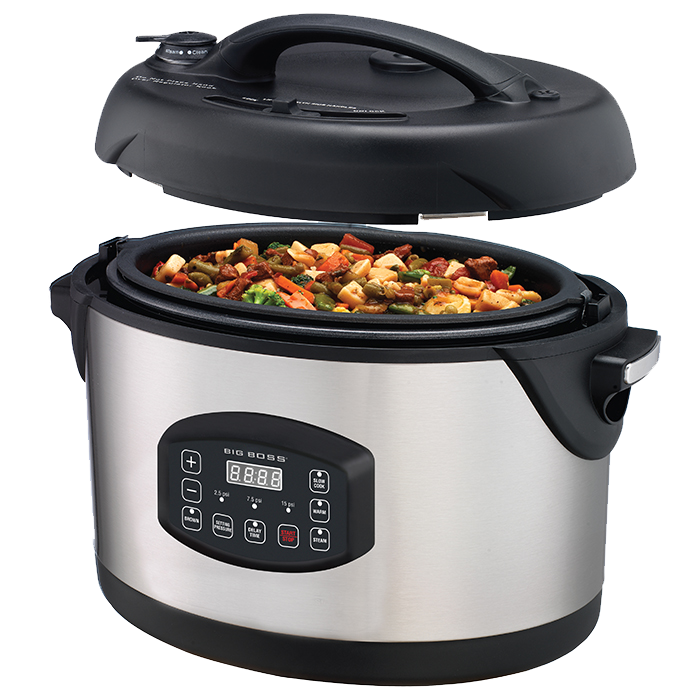 Stainless Steel Oval Pressure cooker
Browns,
Steams, Slow Cooks A
nd Keeps Food Warm
This versatile appliance comes with 6 convenient settings: pressure (2.5 psi, 7.5 psi & 15 psi), steam, brown, warm, slow cook and delay. The removable
non-stick cooking pot provides even heat distribution and the stainless steel
outer housing stays cool to the touch. The locking mechanism safety feature
and 8 hour digital timer with automatic shut-off, make this appliance a perfect solution for a busy cooking lifestyle. Simple to use. Just place the ingredients into the non-stick pot, set the timer and enjoy a delicious home cooked meal every day of the week.
COOKS MEAT, POULTRY, FISH, SEAFOOD AND VEGETABLES, FASTER THAN MOST CONVENTIONAL COOKING METHODS.
2 Year Limited Warranty – 1300 Watt Power/8.5 Quart

Preserves Nutrients & Flavors in Food

7 Safety Features Ensure Safe Cooking
1300 Watt Power/8.5 Quart
BIG BOSS™ OVAL PRESSURE COOKER Item No. 8748FE